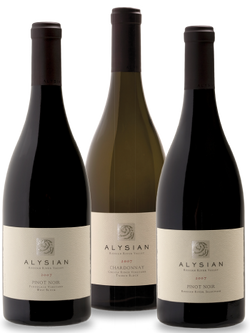 Alysian is the new winery started by Gary Farrell after he sold his successful "namesake" winery in 2004. Since then he went into business with Bill Hambrecht and Denise Sanders to create a winery that would focus on small, precise production of Pinot Noir. "Alysian" (of Greek origin) refers to an endeavor arising from intuitive creativity and artistic resolution.
Ad blocker interference detected!
Wikia is a free-to-use site that makes money from advertising. We have a modified experience for viewers using ad blockers

Wikia is not accessible if you've made further modifications. Remove the custom ad blocker rule(s) and the page will load as expected.