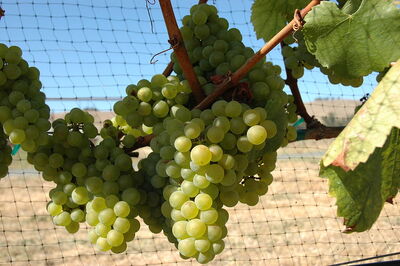 Chardonnay is a green-skinned grape variety used to make white wine. It originated in the Burgundy wine region of eastern France but is now grown wherever wine is produced, from England to New Zealand. For new and developing wine regions, growing Chardonnay is seen as a "rite of passage" and an easy entry into the international wine market.
Ad blocker interference detected!
Wikia is a free-to-use site that makes money from advertising. We have a modified experience for viewers using ad blockers

Wikia is not accessible if you've made further modifications. Remove the custom ad blocker rule(s) and the page will load as expected.