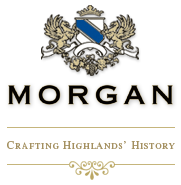 In 1996, Dan and Donna Lee invested in their vision, purchasing and planting a 65 acre property in the northern end of the newly named, still not well known Santa Lucia Highlands AVA. Of all of the places they could have selected to establish a new "Premier Cru" estate, this site was to prove most perfect.
The Santa Lucia Highlands is an ideal location for organic winegrowing. The strong winds and temperate climate are natural deterrents to many vineyard pests. The most prevalent threat is mildew, and there are a number of organic options which keep it in check.
Effective organic options are used to keep the vineyard soil alive and healthy. Four times each year, compost tea is applied through the drip lines in the vineyard which provide micronutrients and microbes for the soil. Each fall, after harvest, a cover crop is planted. The mix of vetch, barley and peas works all winter adding nutrients, such as nitrogen, to the soil while protecting against run-off and maximizing water saturation. In the spring the cover crop is incorporated into the soil, adding essential organic material.
Winemaking
Edit
Conscientious, innovative farming regimens allied with traditional, "minimalist" winemaking techniques craft wines of balance, elegance and distinction. For Morgan Winery, this single-minded focus has produced a record of consistent, category leading, award winning wines.
Dan's goal is to produce wines that are "true" - true to the variety and vineyard source and show true balance and complexity, while being enjoyable upon release. Morgan delivers consistency from bottle to bottle, vintage to vintage by nurturing sustainable, long-term relationships with their own vineyard and cellar crews, top-notch growers, and the finest French barrel coopers.
External Links
Edit