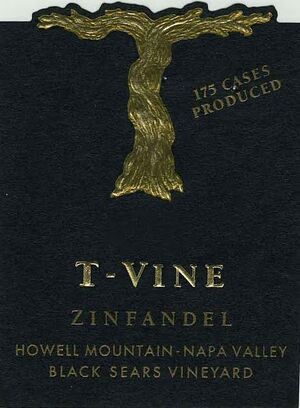 T-Vine Cellars is an excellent little outfit that has been around since 1992. Currently Chuck Easley is the Vintner, and Fernando Candelario is the wine maker.
Currently, wines are produced with grapes bought from a few small vineyards: Frediani Vineyard, Black Sears, Oak Glade Vineyard, Paras Vineyard, Doc Gold Vineyard, Nichelini Vineyard, and Mancini Vineyard. [1]
Recently, T-Vine Cellars got planning permission to build a new winery on State Route 29 in Calistoga.[2]
Ad blocker interference detected!
Wikia is a free-to-use site that makes money from advertising. We have a modified experience for viewers using ad blockers

Wikia is not accessible if you've made further modifications. Remove the custom ad blocker rule(s) and the page will load as expected.