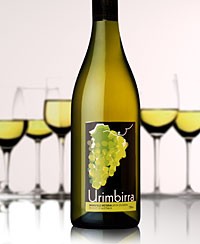 The Uribirra vineyard was first planted by Ron Dunn in 1975 on the North West slopes of Mansfield, Australia.
It is described as a (very!) small vineyard near Mansfield, Victoria, Australia with three employees.[1] Its varieties are Chardonnay, Riesling, Gwurztramminer, Gamay, Pinot Noir, Cabernet, and Shiraz.
Urimbirra is an aboriginal word for 'to love and to care for'. That is what we believe in.
Notes & References
Edit
↑

The veracity of this claim is in question.
Ad blocker interference detected!
Wikia is a free-to-use site that makes money from advertising. We have a modified experience for viewers using ad blockers

Wikia is not accessible if you've made further modifications. Remove the custom ad blocker rule(s) and the page will load as expected.